Medical Insurance Billing, Patient Billing, and Collections.
*Decrease your unpaid insurance claims. *Increase your cash flow. *Streamline your billing process.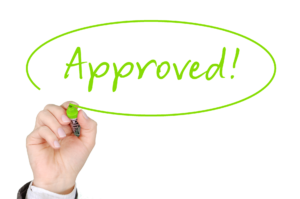 Imagine what your medical practice could achieve if you had no billing worries.
Sirius Medical Billing provides full-service, nationwide billing management solutions for medical practitioners who want to specialize in patient care, not billing care.
Our experienced team can bill all private, governmental, workers comp, and auto insurances using a number of billing software platforms.
We provide complete billing service at a very competitive price. Sirius Medical Billing is "Dedicated to Getting Your Claims Paid" because we stay on top of the claim until it is paid. Sirius Medical Billing prides itself on excellent service, exceeding our customers' expectations of efficiency and accountability in all aspects of claims billing.
Is Sirius Medical Billing a good fit for your clinic?
Let Our Small Business Help Your Small Business.
Our clients are offices with 1 – 4 providers, with monthly gross revenue between $20,000 – $200,000.
We work with complementary and alternative health care providers, including Rehab-Speech, Physical Therapy, Occupational Therapy, Massage, Mental Health Services, Substance Abuse Services, Chiropractic, Naturopathic Medicine and Acupuncture.
We can bill Medicare, Medicaid, commercial, workers comp and Auto insurances in all 50 States.
Find out more about our services.
We Are Skilled With Your Billing Software.
Here is What Our Clients Say About Sirius Medical Billing.
"Our experience working with Sirius Medical Billing has exceeded our expectations. We are a small clinic and our billing staff changed quickly and unexpectedly. We had no one else within our clinic who knew the billing position. Cathy was there at a moment's notice and we didn't miss a step in the transition. She updated and trained herself in our billing software, posted our payments timely, and helped get us established in electronic billing. She also helped train the rest of our staff in billing so we could continue to keep our clinic running from within.

We were also pleasantly surprised to find out that we did not have to sign a contract with her and could work with an hourly rate. Our momentum was not lost in our clinic and we could continue to function thanks to Cathy with Sirius Medical Billing."
"Cathy and Jennifer from Sirius Medical Billing are wonderful to work with! We have worked with them since 2008. They are always available to answer questions or assist with any of our medical billing statements. Their knowledge, support and attention to detail when understanding our medical billing needs has been incredible. We greatly appreciate all they do for us!"
"Over the past several years, Cathy and her staff at Sirius Medical Billing have become an integral part of my successful business. Their attention to detail, along with friendly, prompt and clear communication have surpassed my past experience with other billing service by leaps and bounds. Even as their business grows, so does their efficiency. All that and with a personal touch to boot. Thank you for all your support!"